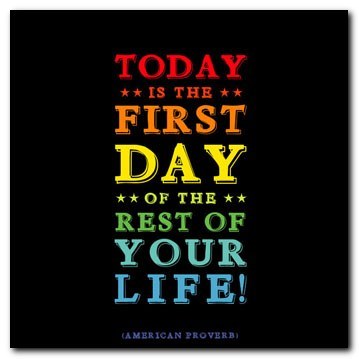 Before the first day...
In the days leading up to school, practice walking to school or to the bus stop often so it begins to feel like a familiar routine. If you child will be riding the bus, attend the bus orientation and go over the bus safety rules a few times.
A few days before school starts, begin getting your child and yourself used to the bedtime and wake-up schedule that will be required during school.
Get everything ready a day or two in advance.
The day before, let your child pick out what they will wear on the first day of school. Let your child choose a favourite outfit from clothes that are already 'broken-in' and comfortable.
Try to get your child and yourself off to bed a bit early so you're both well rested in the morning.
Get yourself and your child up early enough to eat a calm, unhurried breakfast. Keep things as normal as possible; if your child normally has cereal for breakfast, make cereal this morning.
When you say goodbye to your child the first day, make it quick, light, and reassuring.
Your child will be reassured by a warm hug and a reminder that you, or their usual caregiver, will be picking them up or waiting at home after school is finished.
Some parents feel a temporary sense of loss when their child goes off to school. If you're feeling that way, plan a special activity for yourself that you can look forward to during the first days of school.
Plan a special dinner with your child's favourite foods to celebrate the first day of school.
Use the first day of school to start some routines for the rest of the school year. One of these routines is to talk with your child every day about what happened at school. Here are some questions that can help to start the discussion:
Did your teacher read you a story today? Tell me about it.

What did you do in school today that you really liked? Tell me why this activity was so special for you.

What are you looking forward to doing tomorrow at school?
Another great routine to get started on the first day of school is displaying your child's school work. After you and your child have discussed what he or she has brought home from school, display it on the fridge or hang it on an inexpensive bulletin board hung in the hallway or bedroom at your child's eye level.
Use those precious few minutes before bedtime to snuggle with your child and read him or her a bedtime story.
We have an open door - please don't hesitate to contact us with any questions or concerns!